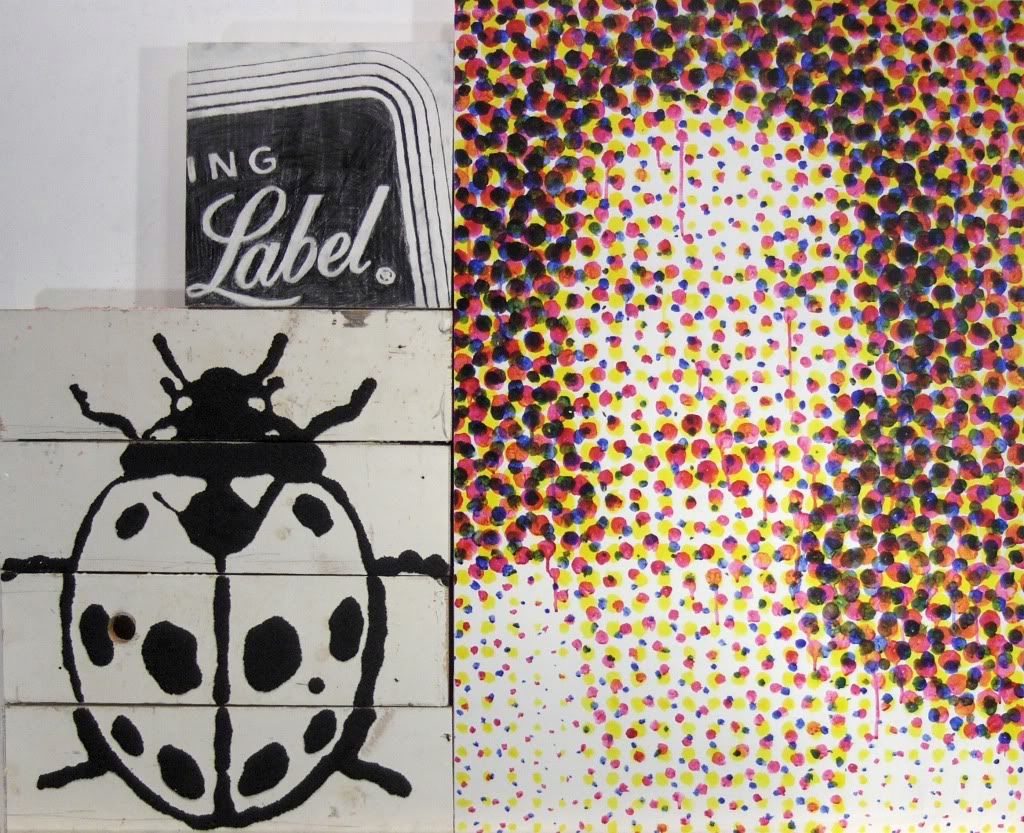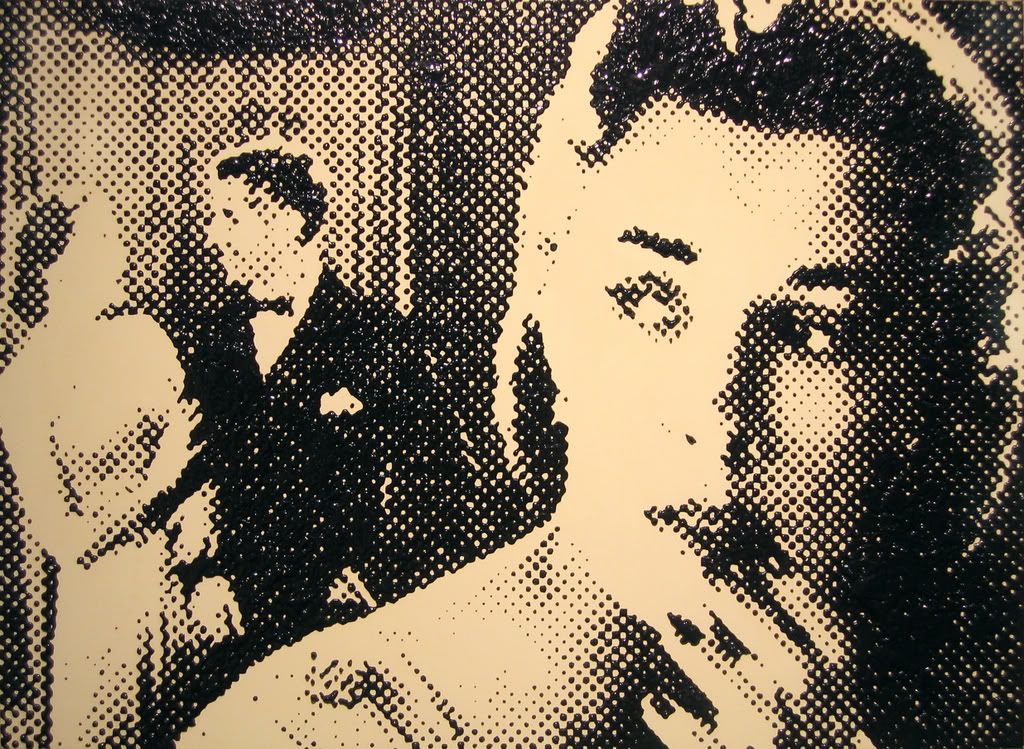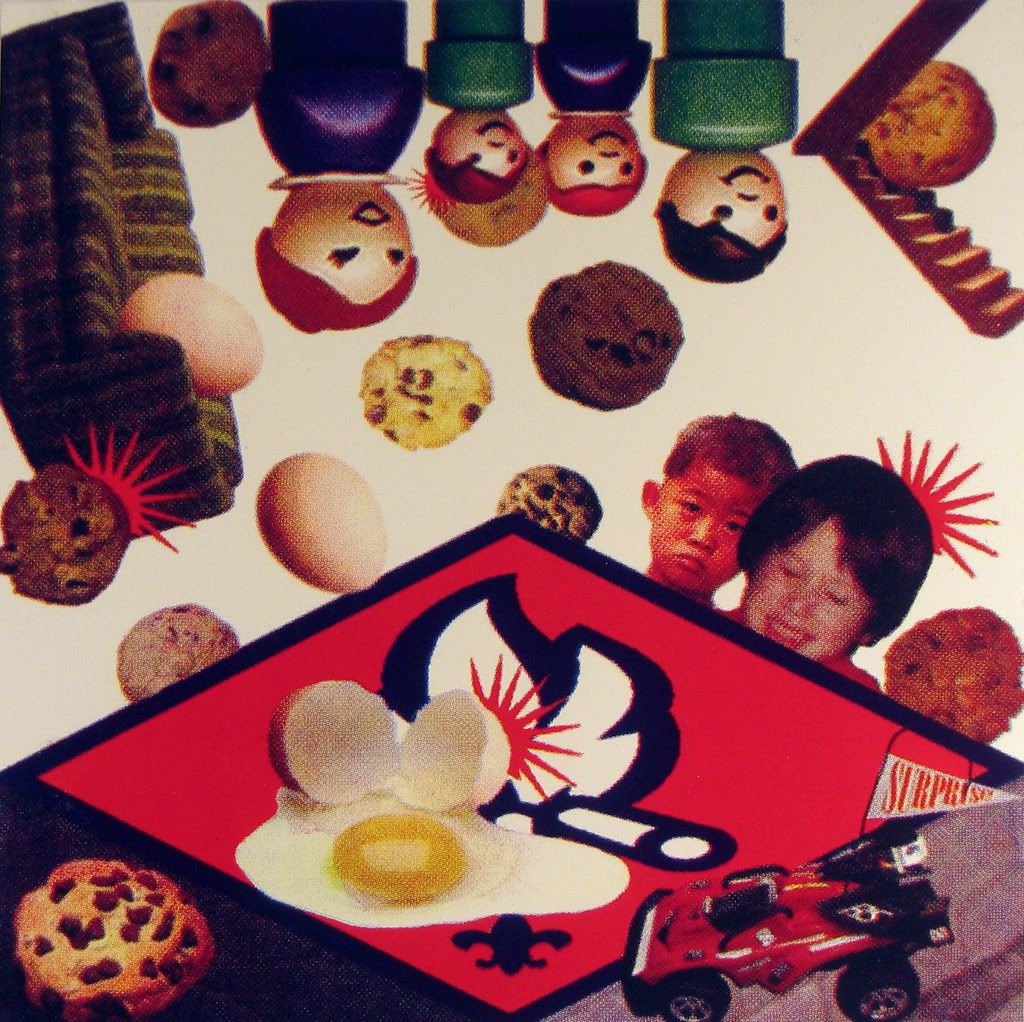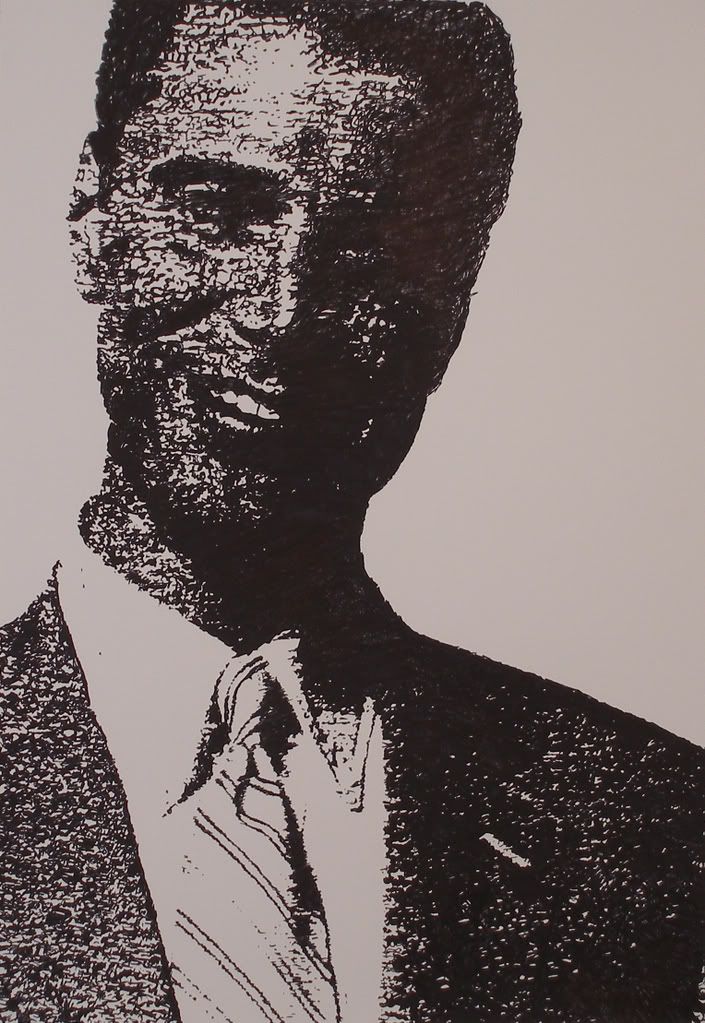 One of my favorite local artists, Nick Henning, has a show this Saturday at
Birdhouse Gallery
.
I sometimes have difficulty describing Nick's work to people. While doing a
piece on him for Austinist
recently, here is what I wrote:
"Henning's work is, in equal measure, highly personal and collectively nostalgic – a glimpse of Grandpa here, a portrait of Ed McMahon there. In addition to conventional painting materials, Henning incorporates more offbeat media – gunpowder and blow-torched wood, to name a few – to explore family stories, and deconstruct the palatable commercial images most of us have grown up with."
The family stories, the deconstructed commercial images – yep, those are there. But there is something darker here, too. Just a touch. Maybe it's some of those faces? Obscured and pushed into the background, by the all dots? Maybe the dots are evil.
I LOVE the eighth one down, with the cracked eggs pasted on top of the cartoon cigarette and/or pipe…at least I think that's what it is. This could be me totally projecting (as I, ahem, tend to do) but I immediately thought of the "this is your brain on drugs" PSA, with that father-like guy and the frying pan. Do you remember that one, children of the '80s?
Birdhouse is located at 1304 East Cesar Chavez, and Nick's show will be open from 7p-10p. Go. Feel cultured. Hug Nick.